10 Must-Visit Northern Ireland Spas
By Bláthnaid King, August 28, 2023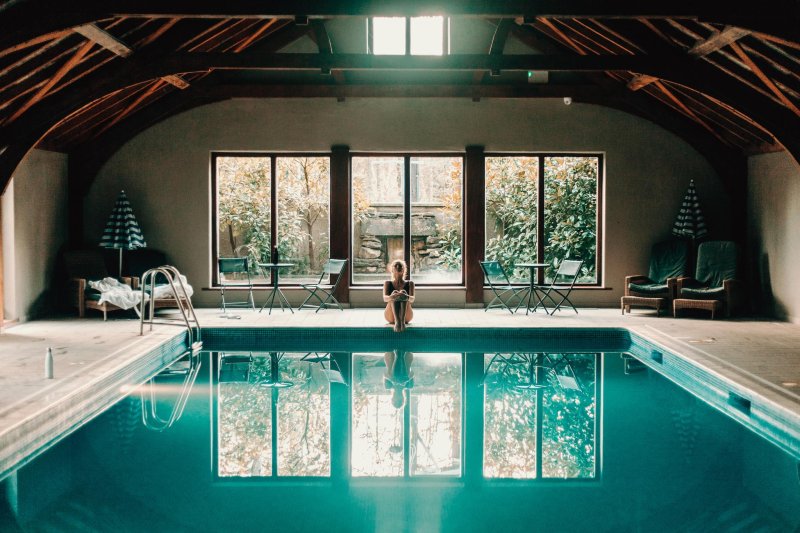 Northern Ireland, with its captivating landscapes and rich history, is fast becoming a top pick for spa lovers. While many look south for relaxation, the treasures of Northern Ireland offer equally invigorating experiences.
From high-end retreats to quirky hideaways, here are the spa spots where you can truly nourish the body and soul in Northern Ireland: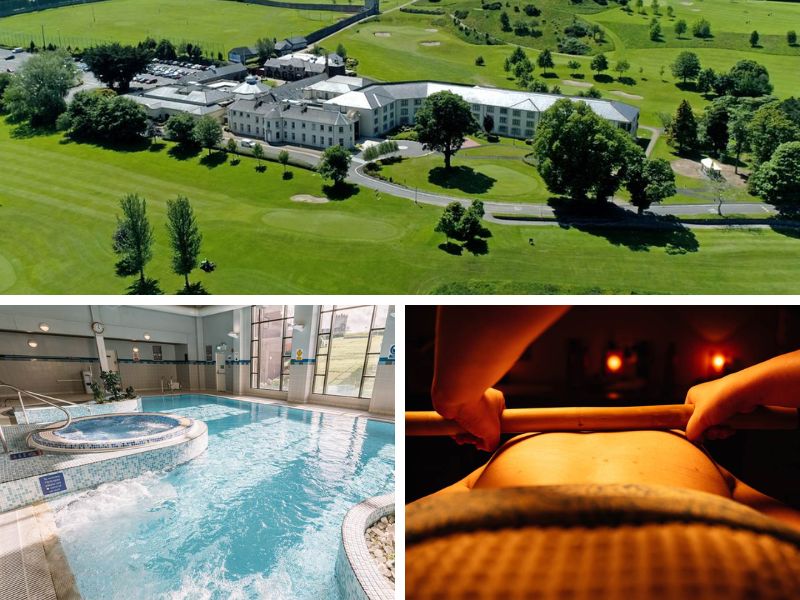 Roe Park Resort
County Derry
Immerse yourself in Roe Park Resort's spa in Limavady, right beside the calming Roe Valley Country Park. Recognized as an official Elemis training academy, the spa promises tailored treatments that nourish and soothe. Benefit from the combined power of Elemis techniques and global inspirations, and enhance your relaxation with the spa's pool, jacuzzi, sauna, and steam facilities.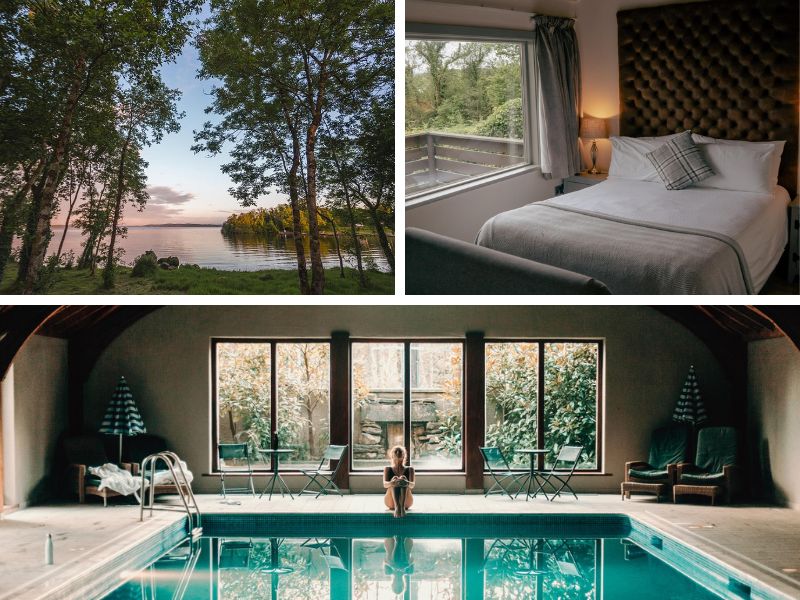 Lusty Beg Island
County Fermanagh
Escape to Lusty Beg, a secluded 75-acre island oasis nestled amidst lakeside woods in Lower Lough Erne. Accessible by a brief ferry ride, this Fermanagh gem promises a warm welcome.
The Island Spa is a true retreat, deriving inspiration from the island's pristine natural beauty. Specializing in the wellness properties of seaweed, hand-harvested from the Irish coast, their treatments are designed to detoxify, hydrate, and nourish, ensuring you relish every rejuvenating moment.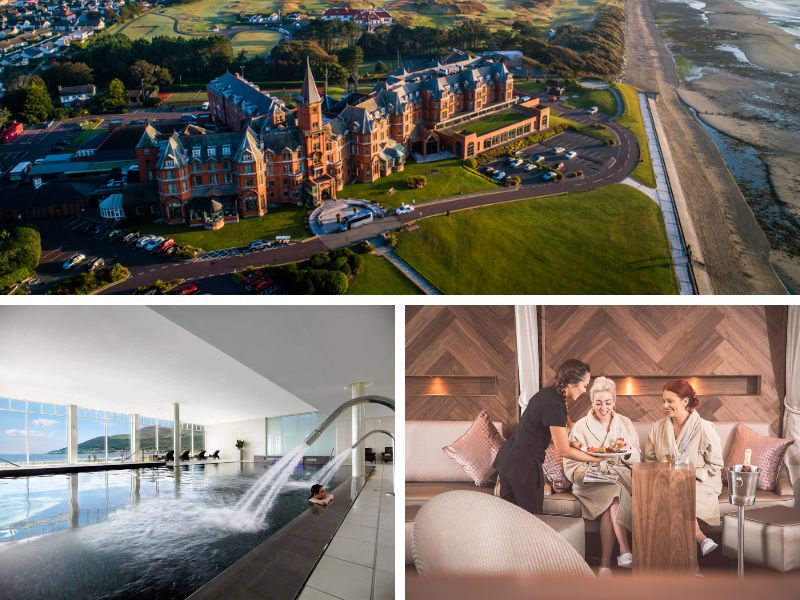 Slieve Donard
County Down
Positioned beautifully at the Mountains of Mourne's base, the grand Slieve Donard overlooks private grounds, a serene beach stretch, and the renowned Royal County Down golf course. It's not only an architectural Victorian gem but also boasts one of Europe's premier resort spas.
Inside, a 20-meter pool, vitality pool, sauna, and a state-of-the-art gym greet visitors. But the real draw is the two-tiered Spa at Slieve Donard. Imagine unwinding in thermal suites or taking a dip with both sea and mountain as your backdrop. Your wellness journey is elevated with treatments from ESPA, blending tradition and modern techniques.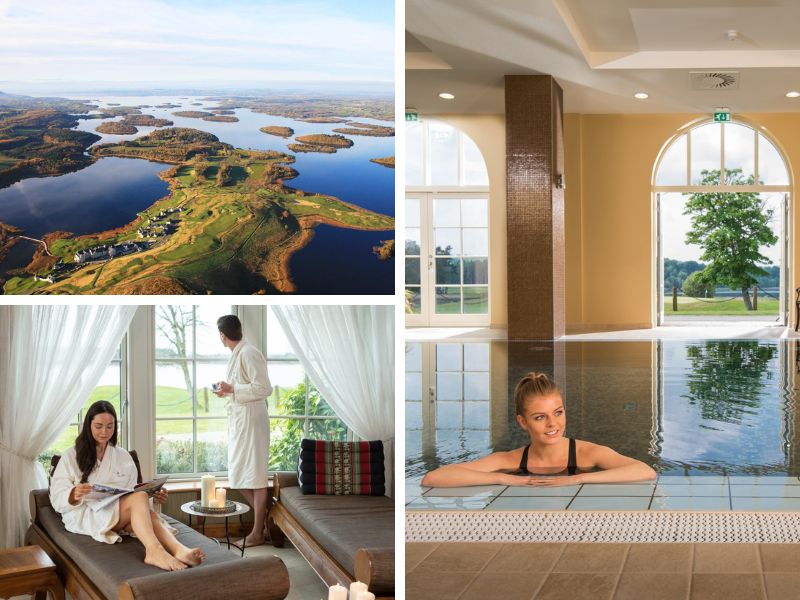 Lough Erne Resort
County Fermanagh
On the shores of Lough Erne, this 5-star resort provides more than just stunning lake views. This is a resort where the heart of relaxation lies in the Thai Spa. The spa offers a fusion of Ireland's organic nature and Thailand's age-old therapies.
This haven of tranquility, with its Eastern decor and aromatic herbs, promises treatments crafted to rejuvenate. From massages to wraps, the spa ensures a retreat from daily pressures in an authentic Thai ambience.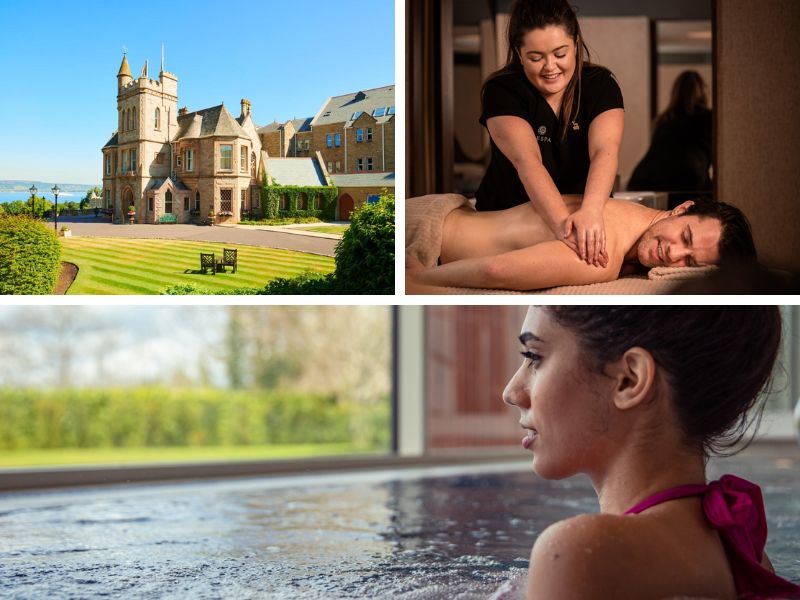 The Culloden Estate and Spa
County Down
Just a stone's throw from Belfast, The Culloden Estate and Spa sits on 12 acres of lush gardens and woodland, boasting splendid views of Belfast Lough. This 5-star haven, rich in period features from antique furniture to radiant chandeliers, promises not just luxury accommodations but a retreat for the senses.
Guided by the principles of ESPA, treatments seamlessly meld modern methods with time-honoured techniques, focusing on aromatic oils, plant extracts, and marine elements. Dive into a world of relaxation, whether in the spa's luxurious suites, relaxation rooms, or the inviting swimming pool.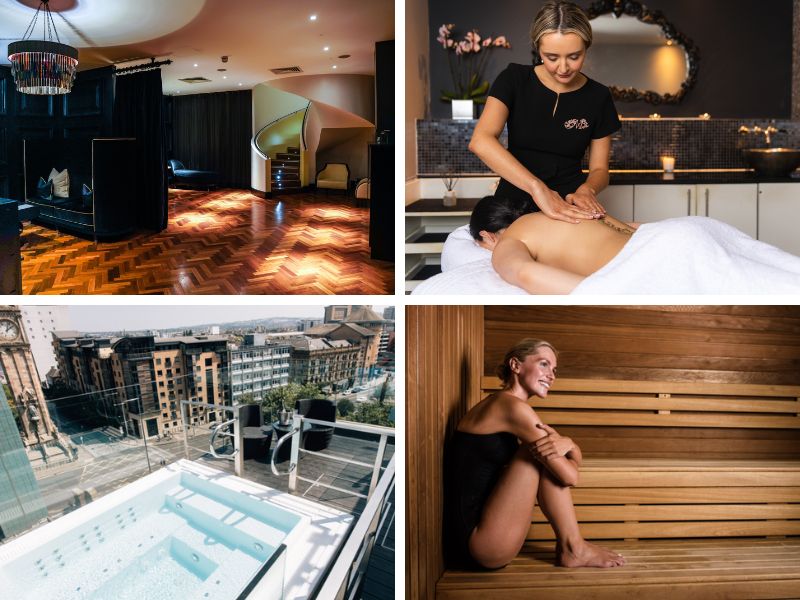 The Merchant Hotel
County Antrim
Centrally situated in Belfast's vibrant Cathedral Quarter, The Merchant Hotel's spa emerges as an oasis. With five treatment rooms, a relaxation area, and a hydrotherapy zone, it promises rejuvenation for the weary soul. A highlight of their offerings includes treatments from HydraFacial and Elemis, ensuring that visitors experience both deep relaxation and renewed vitality.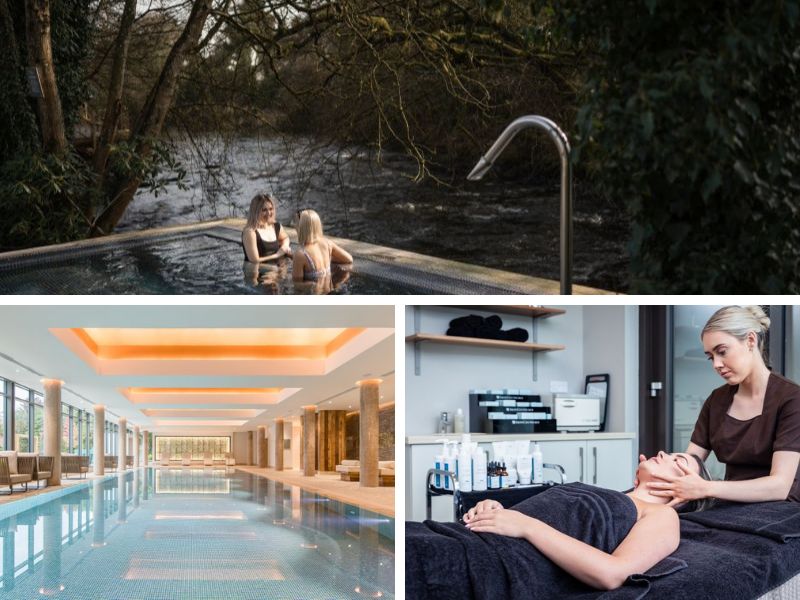 Galgorm
County Antrim
The Spa at Galgorm merges the serenity of its woodland setting with state-of-the-art spa amenities.
Offering both invigorating and serene experiences like saunas, the snow cabin, indoor/outdoor pools, the Vitality Pool, and the River House relaxation, the spa is a sanctuary for all seeking tranquility. The spa's 11 treatment rooms promise luxury and calm, with signature therapies and high-end skincare from Aromatherapy Associates, SkinCeuticals, and IMAGE.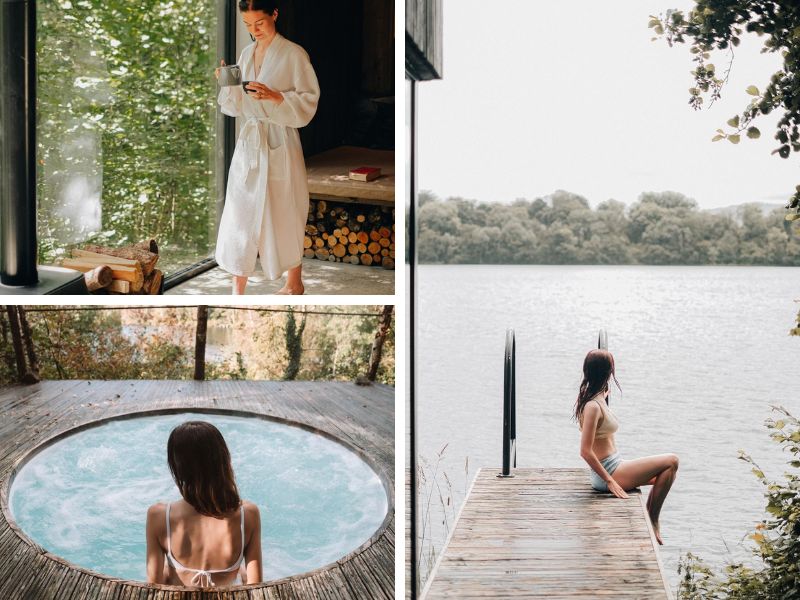 Finnlough Elements Trail Spa
County Fermanagh
Venture beyond the traditional spa experience at the Elements Trail, a unique journey immersing you in the beauty of nature. Over a private two-hour trail, guests are guided through forest-hugged cabins, culminating in the rejuvenating Finnish sauna overlooking a serene lake.
Embrace the therapeutic warmth before a refreshing lake plunge, encapsulating the benefits of hot and cold immersion therapy. Opt for a day-long escape into nature's embrace or extend the tranquility with their Spa & Stay packages, ensuring a retreat where nature and relaxation intertwine seamlessly.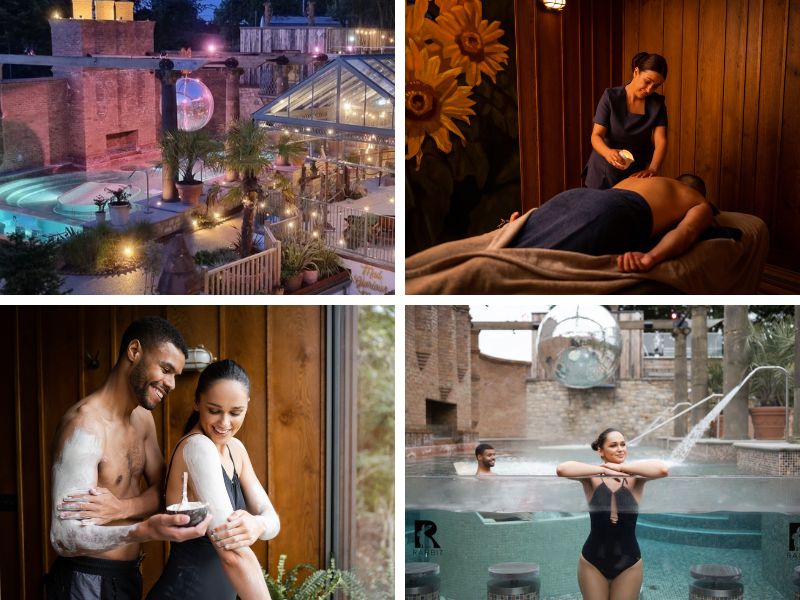 The Rabbit Hotel & Retreat
County Antrim
Merging Bohemian glamour with luxury, The Rabbit's Spa offers an open-air bathing experience with a distinct Balearic vibe.
Key features include a Roman bath beneath a 2-meter disco ball, lakeside hot tubs, Ireland's only heated pebble beach, and a beach bar. Additional amenities are an aroma steam room, Swedish sauna, and salt cave. Tailored spa treatments complete the relaxation experience.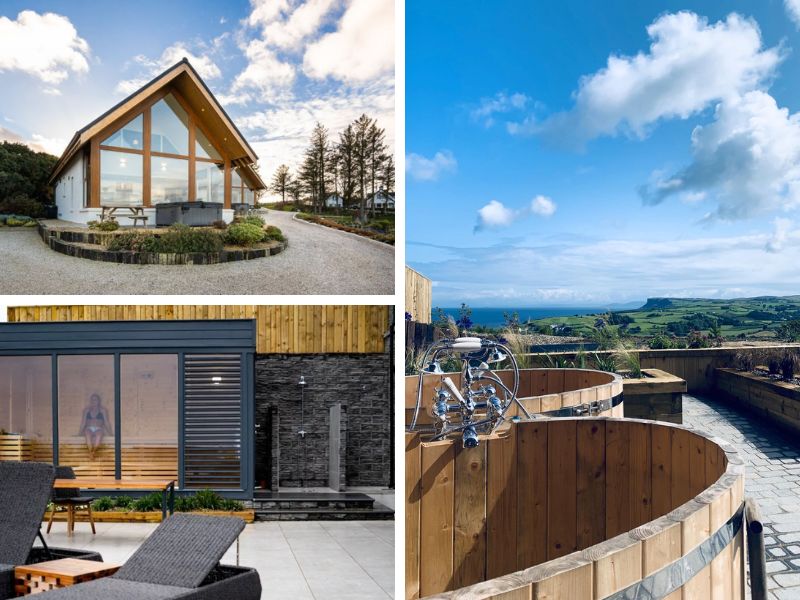 The Salt House Hotel
County Antrim
Nestled with unrivaled views of Fairhead and Rathlin, The Salthouse Spa invites guests to a coastal calm retreat. Outdoors, enjoy two spacious hot tubs heated to perfection, then unwind in a sauna with panoramic vistas and a traditional stone fire.
Post-sauna, an experience shower awaits to invigorate your senses. Inside, the spa enchants with its aromatherapy-infused steam room and a relaxation area complete with comforting day beds. Complete your spa experience with a refreshing tropical rain shower.
Exploring these spa retreats in Northern Ireland is a journey into wellness, relaxation, and a touch of local charm. So, if you're mapping out your next wellness escape, let Northern Ireland's inviting spas be your sanctuary.